Well, today is a pretty good day for music. Usually I don't even pay attention to what new albums come out but there's actually more then one worth getting this time.
I'm most excited to hear the new
Alexisonfire
album although the new songs on MySpace are a bit disappointing. For some reason George now sounds like Wade, which isn't really a good thing. Luckily, Dallas still has the best voice in music and more or less saves any songs that are otherwise boring. Again though, I don't have the album yet, nor have I heard it, so I'm not judging just yet.
Deer Tick
is also releasing a new album. Honestly I thought this album came out months ago. The press releases for it started flowing in back in like March so I just assumed it was out. Either way Deer Tick is fucking awesome so pick it up.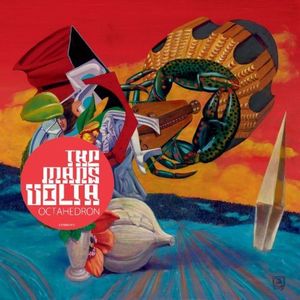 Last but - well maybe, least is
Mars Volta
. All the talk about an At The Drive-In reunion has kinda made people forget that Mars Volta has a new album. Well, this one I have heard and it's good, not great, but worth getting for sure. It's nothing out of the ordinary for MV but it's a bit more mellow which frankly I'm happy about, I can do without all the proggy guitar shit.